Door and Drawer Adjustments
Door and Drawer Adjustments
By Mark Nicholson
updated about 2 years ago
Drawer front alignment .
Make sure that your drawer fronts are properly aligned.
Drawer front removal.
If you need to remove a drawewr front then this handy video can help you with that task... Please note that some manufacturers operate slightly differently. Please use as a guide.
Door Adjustment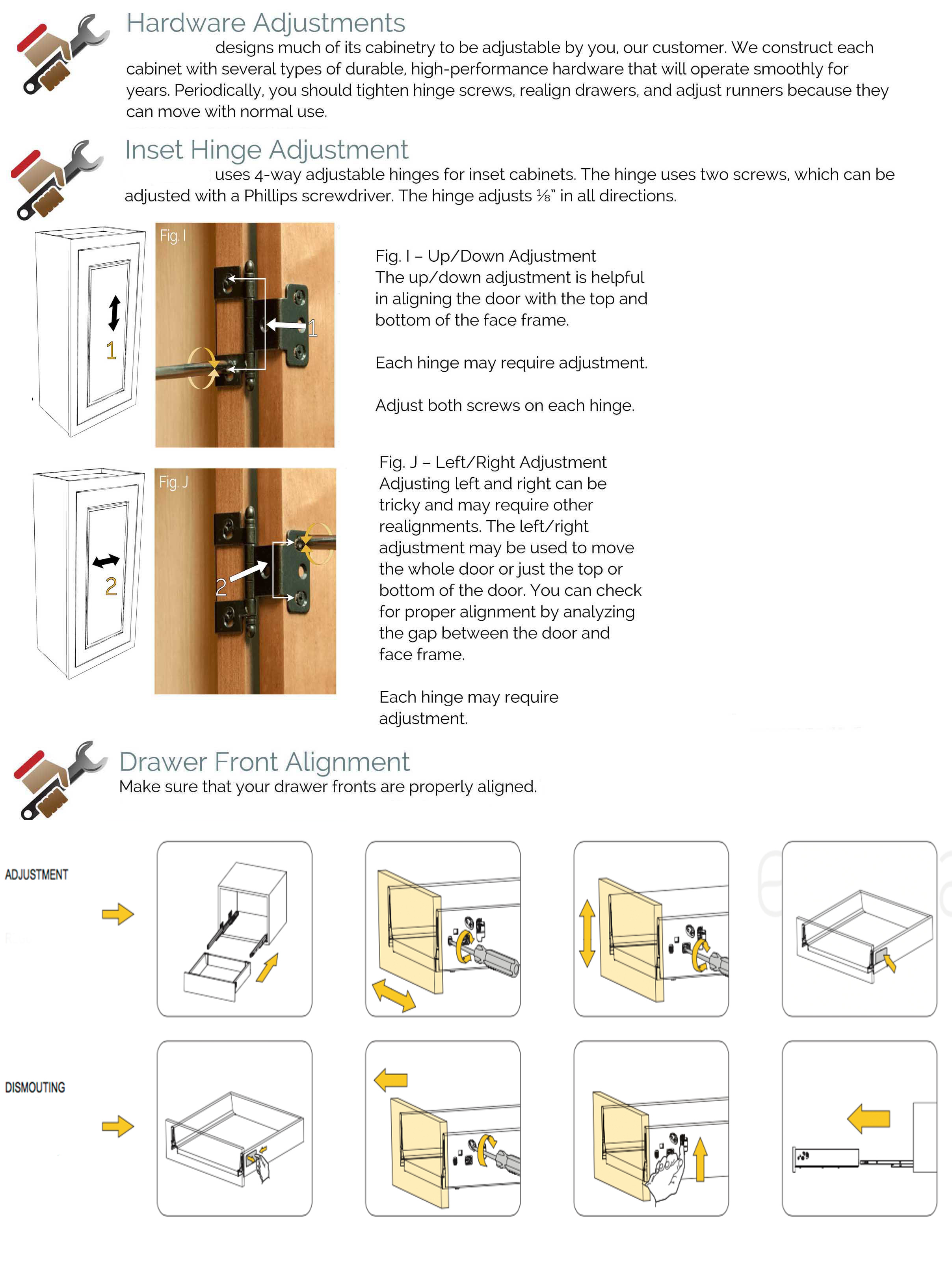 Did this answer your question?